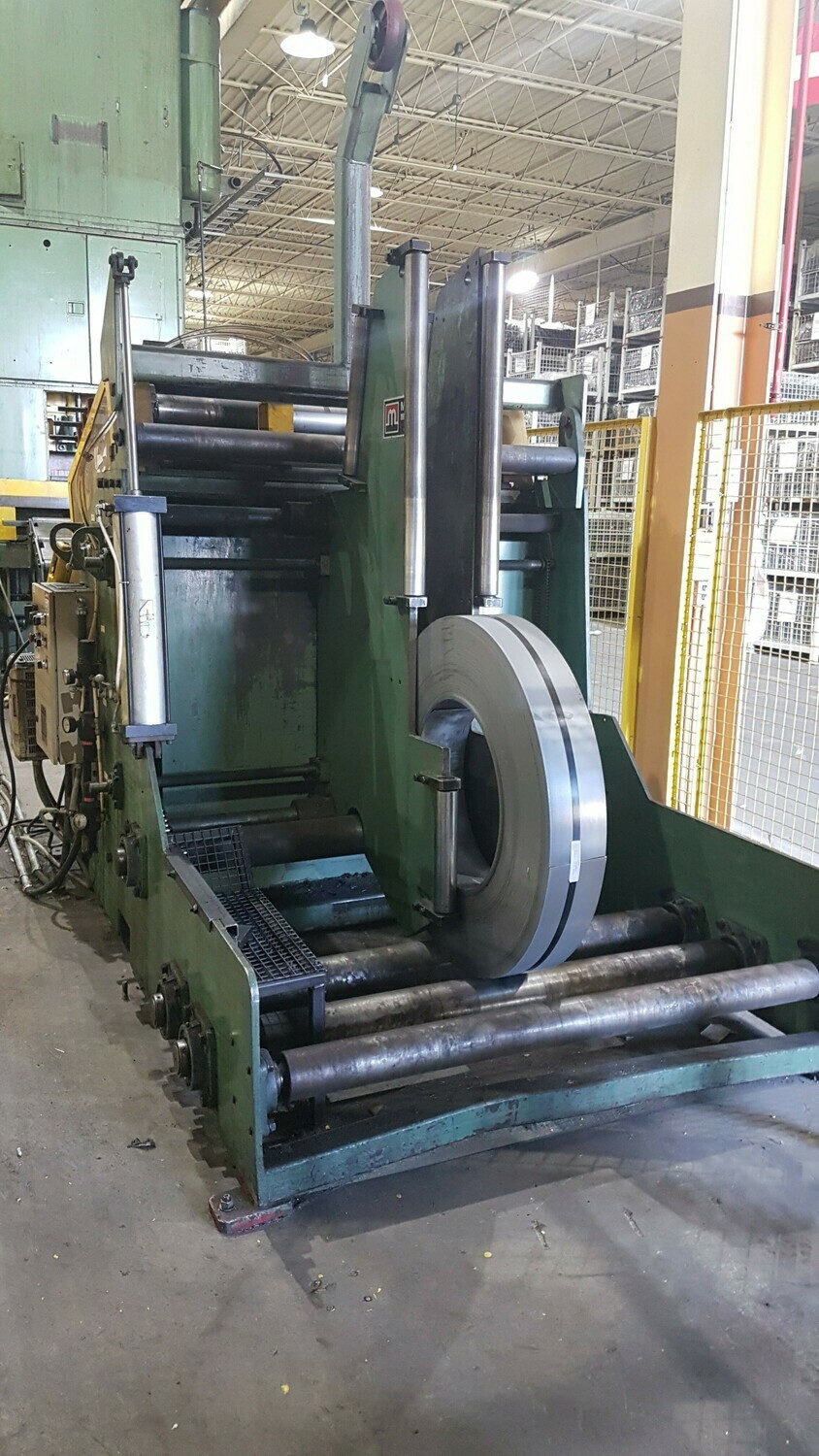 20,000 lb Capacity Mecon Coil Cradle Servo Feed Line For Sale
SKU 20kCapMeconCoilCradleServoFLFS
Product Details
20,000 lb Capacity Mecon Coil Cradle Servo Feed Line
Year: 2002
Max Weight Capacity: 20,000 lbs
Max Width: 48"
Min. Thickness Capacity: 0.080"
Max Thickness Capacity at 24": 0.250"
This machine is used and is being sold as is with no warranty. Some machines may qualify for a 3rd party warranty, please ask. As this is a used machine, we do not offer any refunds or returns.
Please call or email us for more information.
Phone: 616-200-4308 or Email: affordabl[email protected]
PLEASE NOTE: The shipping & loading cost is at the buyer's expense (for some reason, we can't specify that with this eCommerce system). The machine is being sold "as is".
Save this product for later