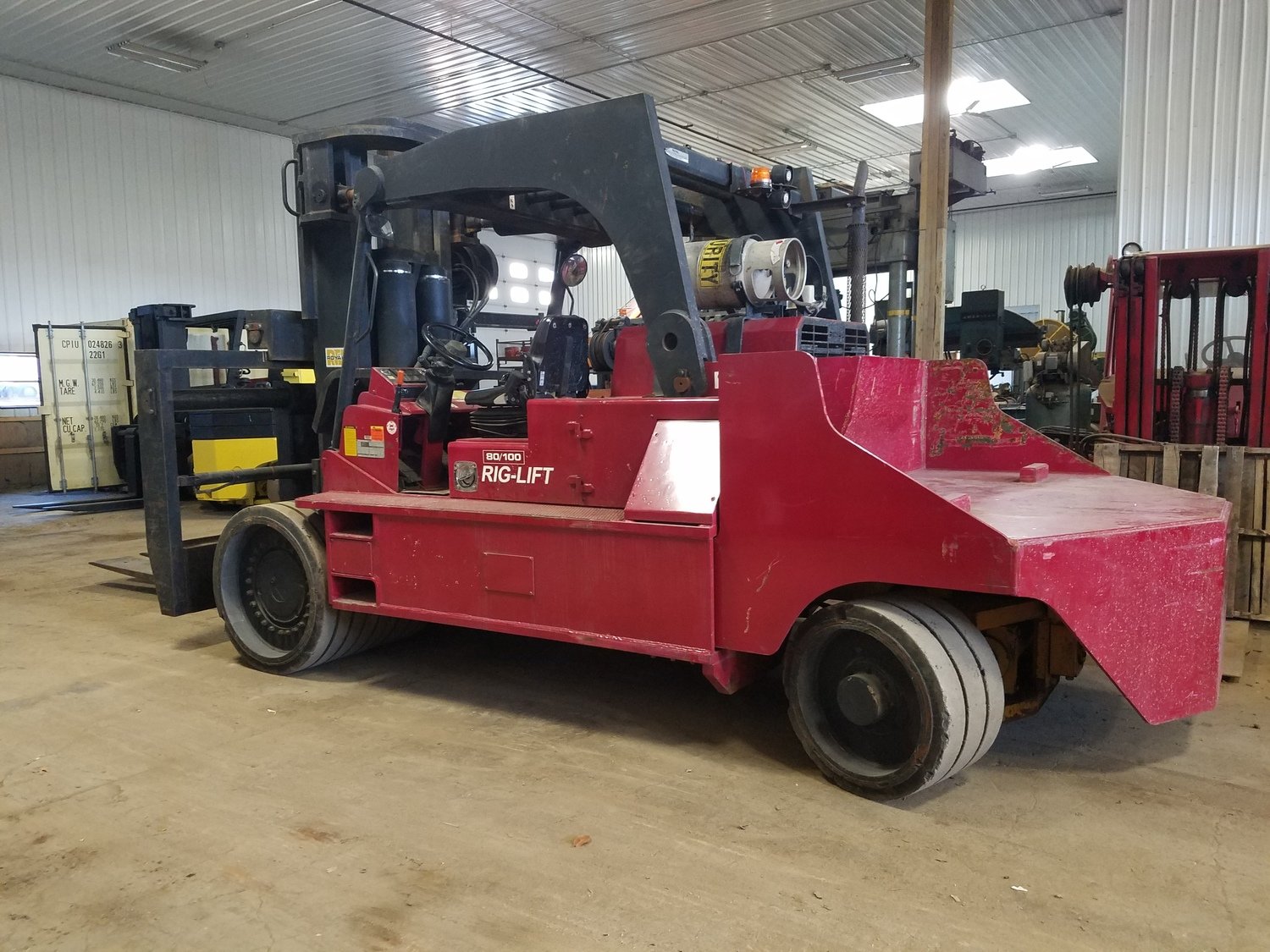 80,000lb-100,000lb Forklift Royal Rig-n-Lift 80/100 For Sale
SKU 80/100CapRoyalRigLiftFS
Product Details
80,000lb-100,000lb Forklift Royal Rig-n-Lift 80/100 For Sale (compare to Versa-Lift)
Model: 80/100
Serial: L0883
Capacity: 80,622lbs. @ 36" Load Center
Capacity: 103,134lbs. @ 30" Load Center
Lifts: 81"
Overall Height: 121"
Overall Width: 102"
Overall Length: 207"
Forks: 8' Long
Machine Weight: 96,084lbs.
Machine Weight with Attachments: 115,384lbs.
Fuel: Propane
Engine: GM V8 Vortec
Equipped With:

Hydraulic Fork Positioners,
Hydraulic Boom (15,000lbs. with Stand)
3 Counter Weights (10,000lbs. each)

This machine is used and is being sold as is with no warranty. Some machines may qualify for a 3rd party warranty, please ask. As this is a used machine, we do not offer any refunds or returns.Please call or email us for more information.Phone: 616-200-4308 or Email: [email protected]PLEASE NOTE: The shipping & loading cost is at the buyer's expense (for some reason, we can't specify that with this eCommerce system). The machine is being sold "as is".
Save this product for later